With the pursuit for Art more and more intensive, the people no longer satisfied with the modern building with flat wall all the time, they need something new to meet their requirement for something different, especially for the buildings, TSTC ceramic art carving was born just under this situation .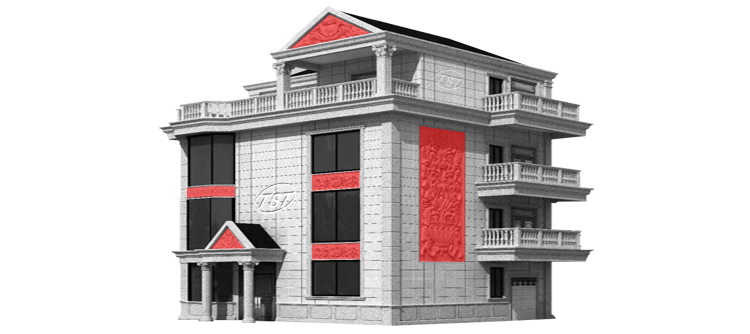 TSTC Ceramic Art Carving, the extraordinary three-dimensional technology that subverts the imagination, and various lightweight art carving techniques with exquisite skills are a precious art heritage in the world arts &crafts, and will be the best partner for the modern buildings .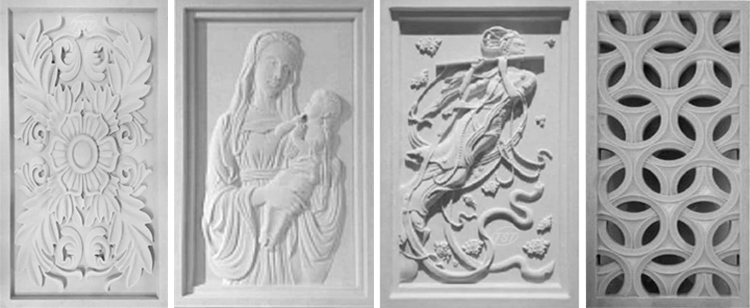 The advantages of TSTC ceramic art carving
1. Lightweight. Compared with traditional solid art carving, like GRC, Stone lines, TSTC Ceramic Art Carving are much lighter, the density is only 400Kg/m3, however, to other materials, GRC is about1900Kg/m3, Stone art line is about 2700Kg/m3 .
2. Class A1 Fire-resistant. TSTC Ceramic Art Carving produced under the high temperature roasting (1150 ºC ~ 1200 ºC), its combustion performance is A1 level , the fire resistance could reach to 4.5 hours .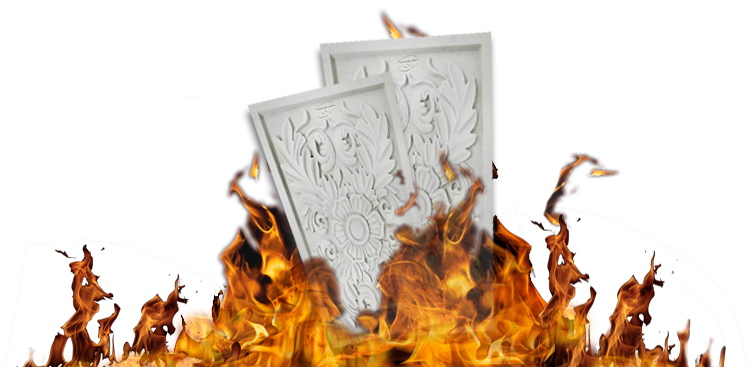 3. Better Sound Proof .The sound proof of TSTC Ceramic Art Carving could reach more than 50 dB, could effectively prevent the impact of noise, and bring you a quiet and comfortable environment .
4. Better Thermal Insulation Performance. The coefficient of thermal conductivity of TSTC art carving is less than 0.1 W/mk .

5. Environment-friendly. High temperature firing products, long duration and green nontoxic, which could make TSTC art carving be used for at least 100 years.
6. Low Water Absorption. TSTC Ceramic Art Carving almost 100% cell closed, which make the panels have very low water absorption, the real water absorption <1% .
7. Healthy. Anti-microbial and mould proof, to help protect the damage of health.
8. Anti-crack. Sintering product with extreme low shrinkage value and effective anti-crack.

9. Maintenance free. Product of whole ceramics material with extreme low moisture content and water absorption and has a long-acting and stable performance. What's more, TSTC Ceramic Art Carving is easy to process, easy to install, more convenient to splice on site.
TSTC lightweight ceramic art carving, light and atmospheric, three-dimensional relief effect can replace more other materials, easy transportation and installation, high-altitude operation with high safety factor , which could also reduce labor cost effectively and could also bring you more profit finally .