TSTC External Wall Panel is composed of foamed ceramic and rock wool as the main materials , with the steel lining inside, forming an independent unit module, which can form a variety of color finishes, and can also complete a variety of shapes.

The outstanding advantages of TSTC ceramic external wall panel included Lightweight, Class A1 Fire-resistant, Better Sound Proof, Low Water Absorption, Anti-crack, easy to process , which represents new technology, new process and new materials. It has already become the 1st choice to outer wall of the buildings.

Installation method: Borrowing the node structure of dry hanging stone, and combining it deeply to form a unique node structure, which not only considers the firmness of the structure, but also considers the convenience of installation, at the same time, integrates the beauty of the external facing, so that these aspects are integrated and rely on each other, so as to achieve the high unity and harmony of the external wall of the building, so as to achieve the beauty of the building and the wall structure The combination of depth.
TSTC External Wall Panel integrates the advantages of many new wall materials, and successfully solves a series of problems in building envelope, such as earthquake resistance, wind pressure resistance, air tightness, water tightness, weather resistance, fire protection, thermal insulation, sound insulation etc., fills in the blank of domestic market.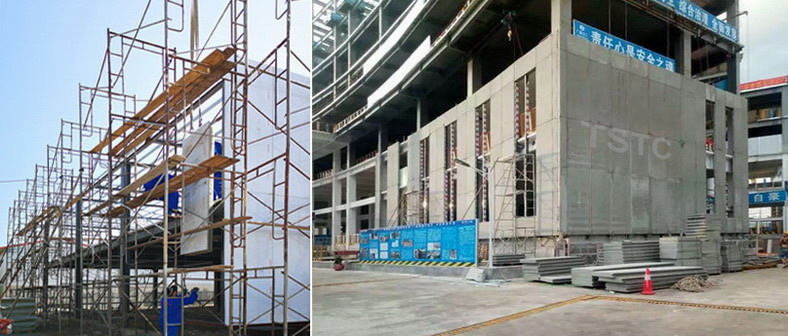 This product has a wide range of applications, can be used in steel structure of factory buildings, office buildings, residential buildings, etc., without height restrictions. At the same time, it is an ideal material for frame structure buildings , with no limit to the shape. The wall itself is formed by foamed ceramics, A-class thermal insulation material and steel lining. The product is a large-scale improvement and transformation of the traditional precast concrete components and functional expansion.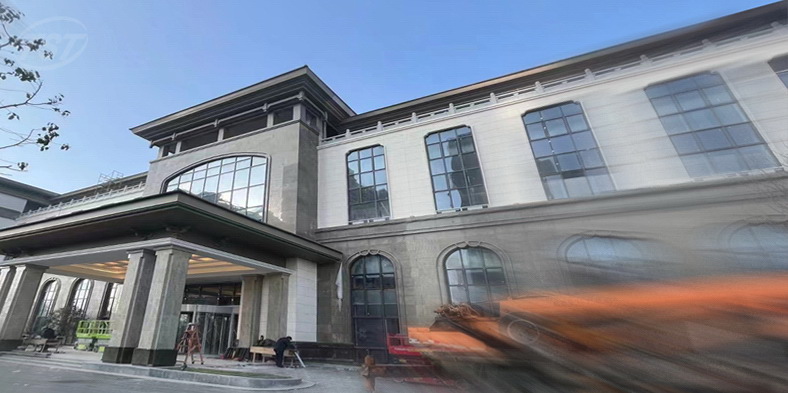 TSTC External Wall Panel provided the customized service, which not only solves the problem of building assembly in China, but also solves the problem of labor shortage in construction engineering.
Dimension of TSTC Ceramic Household Separating Wall
Total wall thickness is 150mm /200mm .
Regular Dimension : 600x3000mm, 900x3000mm, 1200x3000mm.