Cornice is one of the most popular building components, widely used in the traditional construction field, especially in the Antique building and European style buildings .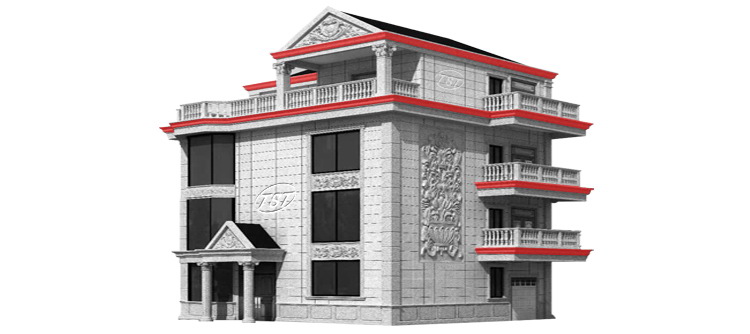 Advantages of Ceramic Cornice

1. Lightweight. Compared with traditional solid Cornice, like GRC, Stone , TSTC Ceramic Cornice is much lighter, the density is only 400Kg/m3, however, to other materials, GRC is about1900Kg/m3, Stone is about 2700Kg/m3, much heavier than Ceramic cornice, which enhanced the installation cost, also increases the risk that the cornice apart from the building surface.
2. Class A1 Fire-resistant. TSTC Ceramic Cornice produced under the high temperature roasting (1150 ºC ~ 1200 ºC), its combustion performance is A1 level , the fire resistance could reach to 4.5 hours for most .

3. Environment-friendly. High temperature firing products, long duration, which could make TSTC cornice be used for at least 100 years.
4. Low Water Absorption .TSTC Ceramic cornice almost 100% cell closed, which make the panels have very low water absorption, the real water absorption <1%, with the same situation, the steam aerated concrete is about 40%, the lime sand panel is about 15% .
5. Healthy. Anti-microbial ,mould proof, green nontoxic, which could help protect the damage of health.

6. Anti-crack. Sintering product with extreme low shrinkage value and effective anti-crack.
7. Easy To Process .TSTC Ceramic cornice is easy to process, easy to install, more convenient to cut and splice on site.
8. Maintenance free. Product of whole ceramics material with extreme low moisture content and water absorption and has a long-acting and stable performance, no extra work will be need after the installation.
Best Selling Models of Ceramic Cornice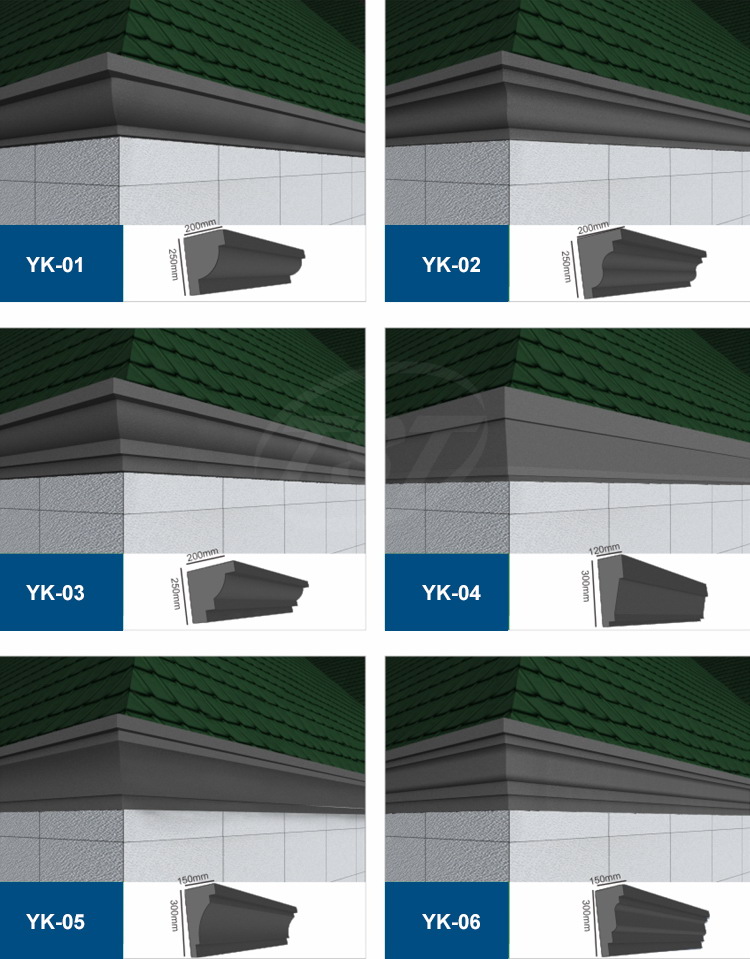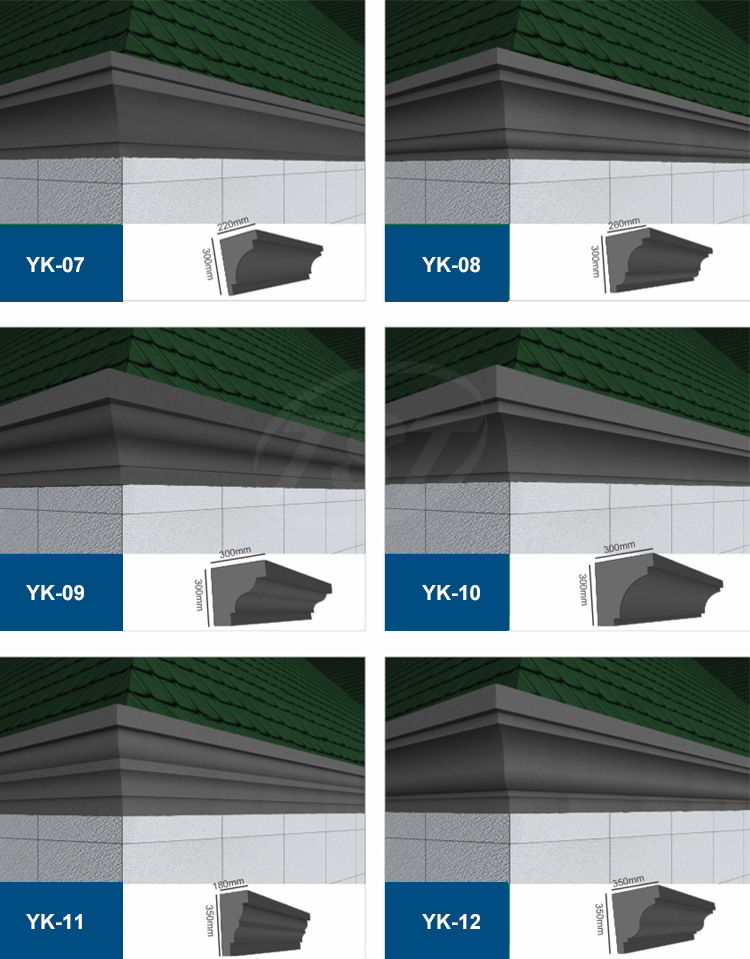 Note : Customized service available for dimension and style .