TSTC Foamed Ceramic Board and Integrated Vacation& Leisure Space Capsule
2021-09-26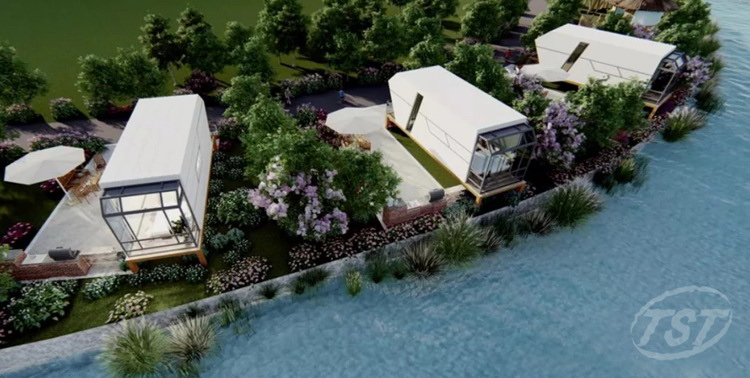 After 3 years' R&D, absorbing the whole industry's experience for foamed ceramic buildings, revising the design and construction scheme for plenty of times, we TSTC recently launched a modern Cottage with foamed ceramic board, it's so modern and classy just like a integrated vacation& leisure Space capsule .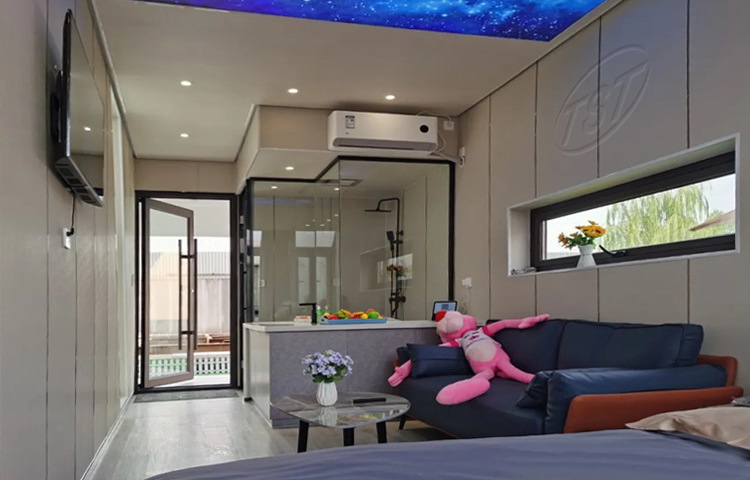 This cottage making full use of the excellent characteristics of TSTC foamed cearmic wall panels, including the light and high strength, A1 level fire prevention and thermal insulation, waterproof, crack resistance and easy to process, will bring a totally different life style for us .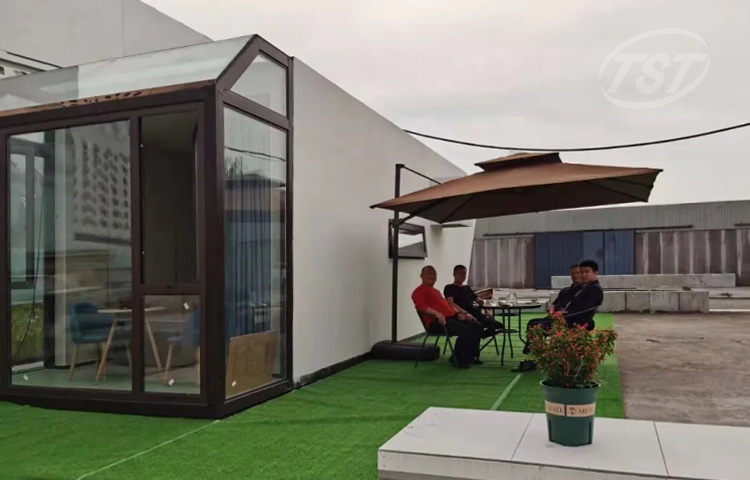 Used photovoltaic & photothermal technology,assembled the toilet with ecological & environmental protection treatment, without external water and electricity, movable, modular assembly, warm in winter and cool in summer, fireproof and moisture-proof, which really brings us the enjoyment of space capsule.