Light Heat Insulation & Sound Insulation Ceramic Panel
2022-09-05
Light heat insulation and sound insulation ceramic panel/board, also known as foam ceramics, referred to as light ceramic board. It is a closed hole ceramic material with high porosity, produced by using ceramic waste, stone waste, metal tailings, coal gangue, fly ash and other industrial waste as the main raw materials, through powder processing, with other inorganic additives, advanced production technology and foaming technology, calcined at 1200 ℃. The product has small volume density, low thermal conductivity and no radioactive harmful substances.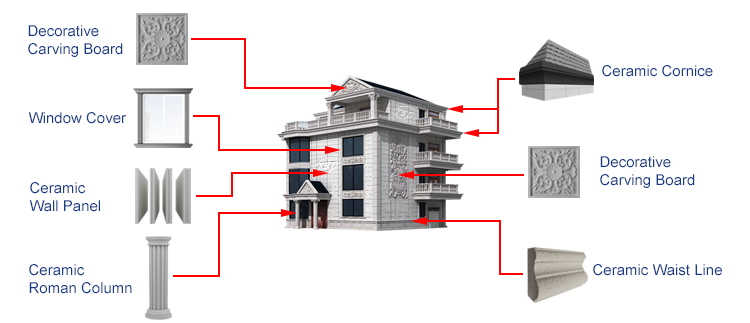 Compared with the traditional heat insulation and sound insulation materials such as aerated concrete, thermal insulation mortar and organic thermal insulation materials, TSTCfoamed ceramic light weight panel or building components possess excellent heat insulation, waterproof, moisture-proof and sound insulation properties, as well as the following incomparable characteristics like heat insulation, sound insulation, fire prevention (A1), heat preservation, high strength, anti-aging, quick freezing, long service life, wide application range and easy assembly etc..
Our key products included the ceramic wall panel, partition wall, insulation panel, building components such as eaves /cornice , waist line, window cover, beam bracket ,carving board etc.. To more details please check our official website as http://www.tstcbm.com .